Alexander Volkanovski is already in discussions to headline a second Australian blockbuster later this year – with or without 'champ champ' status – as official UFC figures also have him on track to steal Conor McGregor's Pay-Per-View crown Down Under.
Fox Sports Australia can reveal Volkanovski is on target to become the first man to bring not one, but two title fights Down Under in the same year – while also promising to triumph in "one of the biggest fights in Australian history".
On an undefeated tear stretching 10 years and 22 fights, Australia's No.1 fighter now finally gets the chance to challenge for UFC gold on home soil – facing feared Dagestani wrestler, and UFC lightweight king, Islam Makhachev at UFC 284 this Sunday.
Watch UFC 284: Makhachev v Volkanovski LIVE on Main Event available on Kayo & Foxtel, Sunday 12 February from 2pm AEDT. ORDER NOW >
Despite being a $3.75 TAB outsider, the fighter who has also never tasted defeat inside the Octagon is definitely a live dog among UFC fans.
According to early PPV figures, Volkanovski's headliner is tracking to become the most watched event in Australian UFC history – with the former Wollongong concreter set to surpass even the likes of Conor McGregor, Ronda Rousey, Israel Adesanya and Robert Whittaker.
'WHO GIVES A F*** WHAT HE'S DONE?': Volkanovski's KO plan for McGregor superfight
'F*** THAT': Aussie's mega gamble as Volk tries to prove doubters wrong… forever
Elsewhere, UFC executives have also discussed having 'The Great' headline on homesoil again this year – potentially in a double header with great mate Adesanya.
Undoubtedly, an upset win over Makhachev would provide a huge push for that second fight happening, with Volkanovski entering GOAT discussions if he becomes just the fifth fighter in UFC history to hold two title straps simultaneously.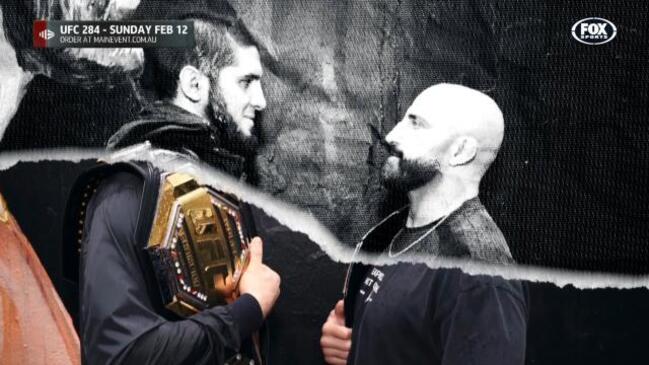 Only hours after touching down in Perth, UFC Australia boss Dave Shaw confirmed to Fox Sports Australia a second Pay-Per-View was already being discussed for 2023.
Shaw revealed the bout could take place even if Volkanovski fails in his courageous bid to win 'champ champ' status against Makhachev, with the 34-year-old Wollongong star also able to defend his UFC featherweight title.
"This fight is tracking to be the biggest we've ever had in Australia," said Shaw, the UFC Senior Vice President of International and Content.
"And not only the biggest event locally, but the biggest Australian event we've ever sold anywhere.
"It's on par with Conor McGregor.
"Tracking to surpass it.
"And that's testament to not only the quality of the match up, or the fact we're having it here in Australia, but the impact Volk is having (on UFC fans)."
Shaw also suggested a second Pay-Per-View event could be coming to Australia this year, continuing: "Win or lose, Alex is still going to have that UFC featherweight belt and, potentially, coming back for another event this year.
"While there are only a few slots where we could slip that event in, if there is a great match up for Alex, and with Israel (Adesanya) coming back too … it could be something we do in the (northern hemisphere) summer or very late in the year."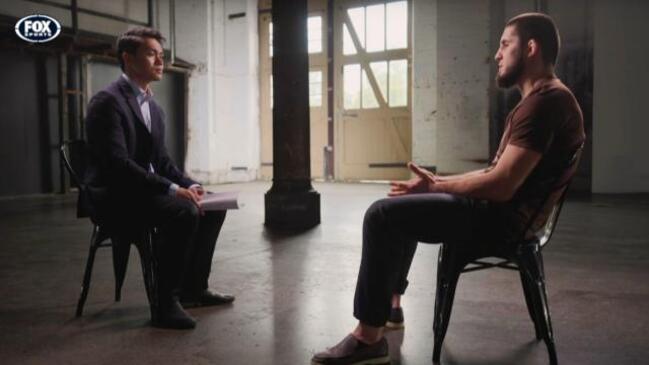 Asked how it feels to be fighting in Australia for the first time in five years, and on a card not only built around him, but a headliner deserved in every sense, the champ said: "I think deserves is the right word.
"I do believe I deserve this fight. Deserve to fight in front of this home crowd.
"And while I'd always wanted to defend the UFC featherweight title here, I think this is even better now – fighting for that second belt, making history.
"There's a lot of people saying too that Sunday's fight is going to be one of the biggest fights in Australian history, breaking (PPV) records, which is really cool.
"People understand how big this is.
"Especially the Aussie fans.
"They're the ones who deserve this … and so do I."
Originally published as 'Bigger than Conor': UFC reveals mega Aussie plan if Volk becomes historic double champ